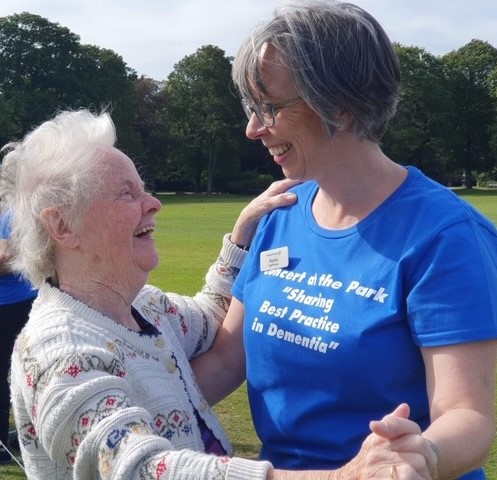 Four care homes worked collaboratively to host 'Concert at the Park' at Duthie Park, Aberdeen in August. Hawkhill House, Torry Nursing Home, Laurels Lodge and Persley Castle wanted to share best practice on dementia care with each other. They also wanted to involve and engage their residents.
Between them, they came up with the idea of a concert!
An Elvis Presley Tribute Band was booked and 88 people attended. The home managers did presentations and everyone enjoyed singing and dancing to the music.
The concert was a success, with lots of positive feedback received from staff and residents.
The homes intend to continue to collaborate with each other by sharing their learning and hope to hold another concert next summer, possibly on a bigger scale with more homes involved.
Read more