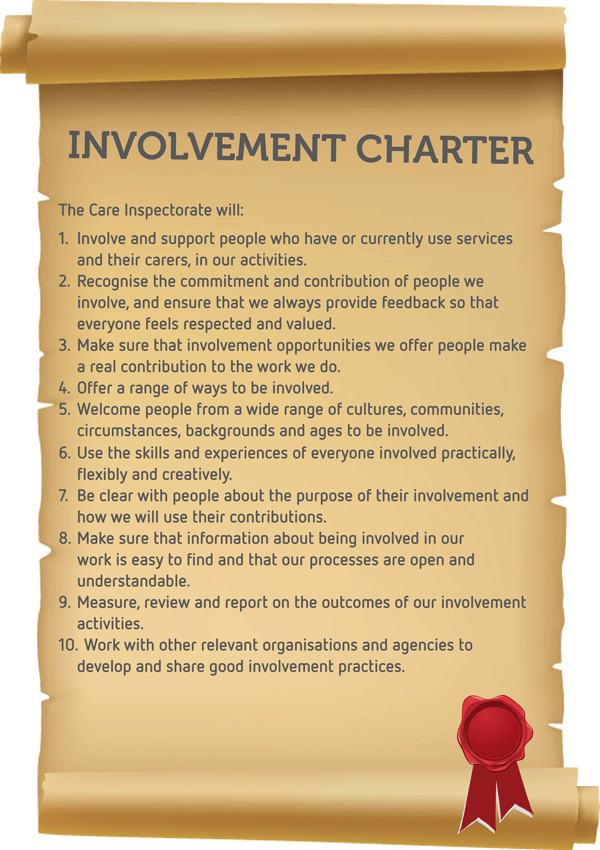 Our work is improved by involving people who use services and their carers. We have many innovative ways that people can get involved with us and can influence our work. 
Our Involvement Strategy 'Involving You' outlines how we involve people who use care services and informal carers in our work.
Download a copy of our strategy here.
You can also keep up to date with what our volunteers are doing by reading our bi-yearly newsletters.
If you have personal experience of using a service or you have cared for someone close who has used a service there are many ways you can get involved with us. You do not have to have any qualifications. Your personal experience gives you a unique insight.
If you would like to register your interest with us, please email This email address is being protected from spambots. You need JavaScript enabled to view it.