Who we are and what we do
The Care Inspectorate is a dynamic and rewarding place to work. Our staff are passionate, talented and knowledgeable with experience from a range of different backgrounds. We share a common commitment to high-quality care and we make a real difference to people's lives.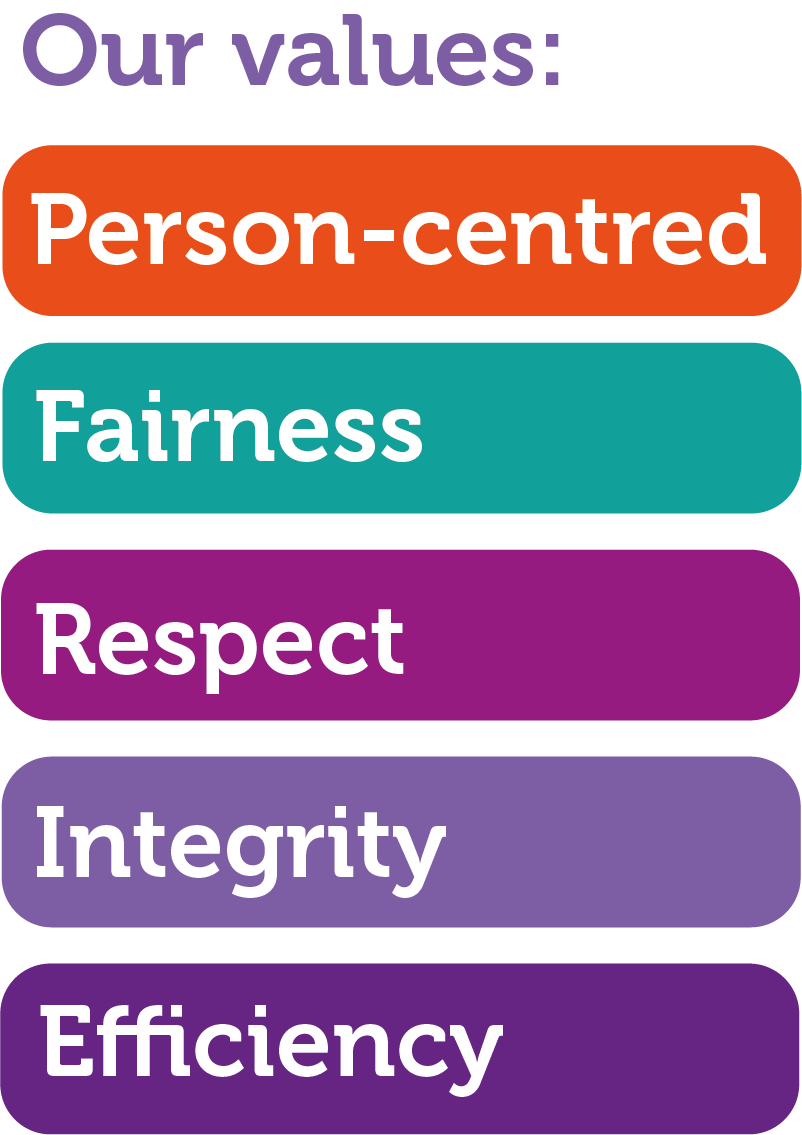 This is an exciting time to join the Care Inspectorate. You will have an opportunity to be at the heart of change as we consider the recommendations of the Independent Care Review, the Promise and the expansion of early learning and childcare.
If you want to make a difference and champion high-quality care that meets the needs,
rights and choices of people across Scotland, join us at the Care Inspectorate.
Whatever role you have, your experience and contributions are valued, and you will be a
vital part of our unique and influential organisation.
Our commitment to diversity and inclusion
We value, celebrate and fully embrace the principles of equality, diversity and inclusion for everyone.
We want to increase the diversity of our workforce. We especially welcome applications from disabled people, people from a minority ethnic background, people of all ages, men (as we have a 79% female workforce), people from the lesbian, gay, bisexual and trans community and people with care experience. We want a workforce that reflects the wider Scottish population that we serve.
We are committed to supporting the Young Person's Guarantee and work closely with Skills Development Scotland to offer modern apprenticeships.
Investment in Young People (IiYP)
We have been accredited by IiYP – it's a National Award that recognises the important work that organisations do in assisting young people aged 5 to 25 gain employability skills and who assist them into the world of work.
The IiYP Award recognises and celebrates the important work that the Care Inspectorate has invested in to help young people prepare for future employment and assist them in making their career choice.
Equality, diversity and inclusion statement of intent
Awards and charters
You can click here to view all of our awards and charters.
What we offer
We've got a lot to offer and you'll be joining a great team where you'll be able to contribute right from the start.
We're passionate about our work and making a difference
Our expert workforce champions high-quality care and we work collaboratively with other organisations and the care sector to share good practice and support and spread improvement and innovation across Scotland. We also use the evidence and intelligence we gather to help shape and influence local and national policy and practice.
We value and listen to our staff so we can learn together
We work hard to make sure everyone feels involved and appreciated, with a sense of belonging. Learning and improvement are at the heart of what we do. We go out of our way to listen to all of our staff and act on what they say, so we can learn and improve together.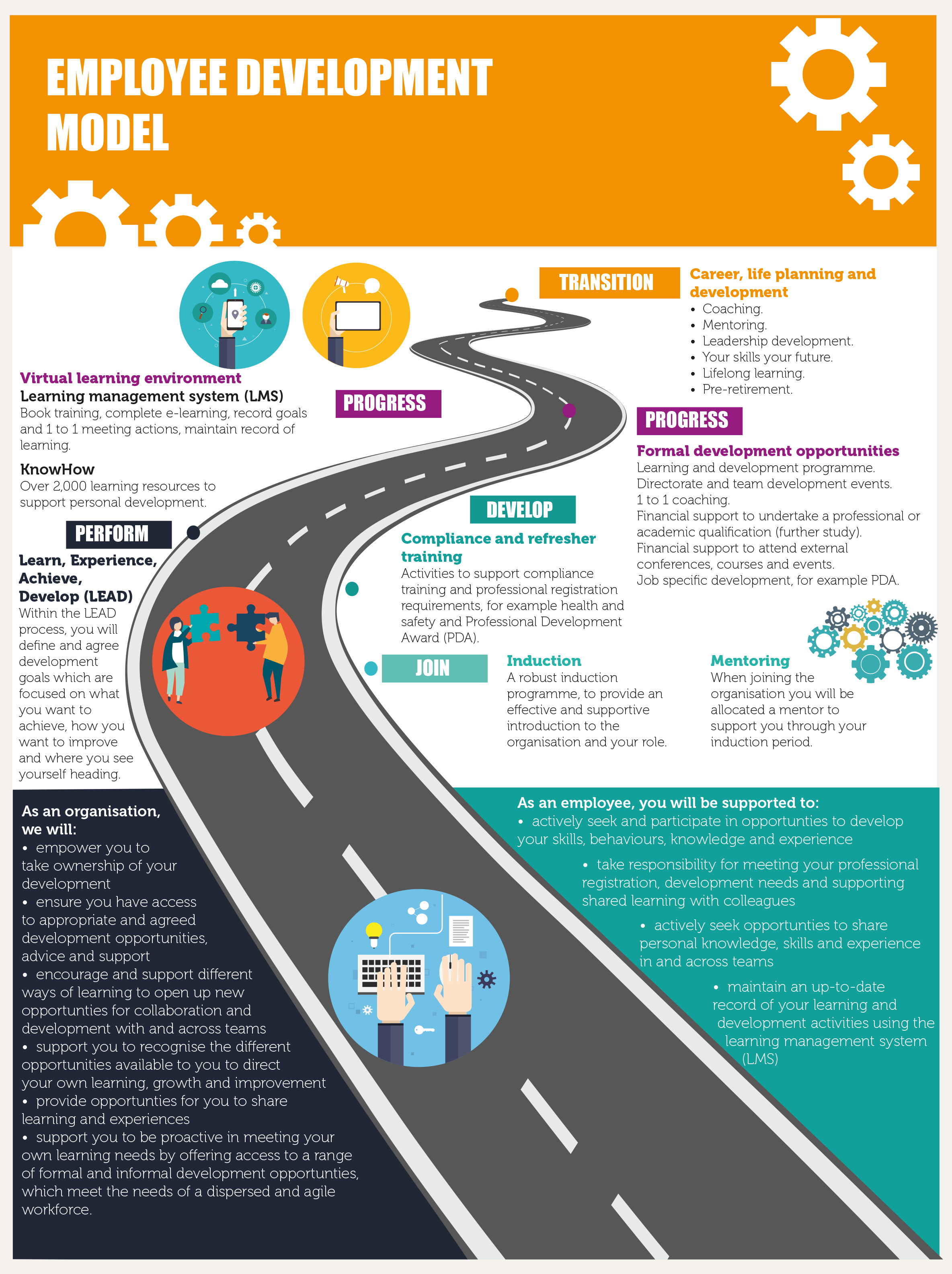 We invest in our staff to make sure you can give your best
We know that to perform at our best we need great people. So, we provide training and support you to be the best you can be and provide opportunities to learn, develop and share your skills and experience with others. You can also participate in our coaching programme which offers access to one off or blocks of coaching with a coach of your choice.
If you're registered with a professional body, we provide support for continuing professional development (CPD) and
re-validation. Everyone participates in regular supervision through our LEAD (learn, experience, achieve and development) performance and development process.
If you join us as an inspector, we will also offer you an accredited and highly respected professional qualification through our scrutiny and improvement practice development award.
We work hard to create a healthy working environment where your wellbeing is supported
We encourage a healthy work-life balance. We have a number of policies in place that support flexible working and time off when you need it, such as  flexi-time, flexible hours, home/hybrid working, carers leave and special leave. The vast majority of our people work flexibly and value how this supports their work-life balance. We also offer access to a wide range of wellbeing initiatives, including specialist webinars, videos, podcasts, counselling, a listening service and access to the unmind app.
As we open up our offices again, you'll be able to work from home and the office, as part of our hybrid working model.
You'll get great benefits



A standard working week of 35 hours for all employees and managers.
A standard working week of 40 hours for senior manager roles.
Inspectors work to flexible pattern of 140 hours over each 4-week period.
Up to 37 days annual leave (after five years' service) as well as six fixed public holidays and all our offices are closed over the Christmas period.
Local government (career average) pension scheme. Employee contributions range between 5.5% and 10%, depending on earnings, and are matched by employer contributions of 17%.
Access to a nationwide network of offices and opportunities to work from home.
Competitive salaries with incremental pay progression for most roles.
Cycle to work scheme and discount scheme to help you make significant savings.
Corporate gym membership deals with local authorities and private fitness centres.
Access to credit union membership.
Employee assistance programme, providing unlimited access to a range of specialist support and information on finances, relationships, health, legal and family care.
Access to healthcare insurance plans.
Continuous service
Continuous service is recognised either where there are no breaks in service or if there is a break, it does not exceed 7 calendar days. Any breaks longer than 7 calendar days will not be recognised as continuous service.
Continuous service is currently recognised with the following employers for the purpose of calculating statutory entitlements e.g. notice periods and redundancy entitlements:
Local Authorities
National Health Service
all employers listed on the Redundancy Payments (Continuity of Employment in Local Government, etc) (Modification) Order 1999 (as amended).
Continuous service with the following sectors in addition to the above, is currently recognised for the purposes of calculating entitlements to occupational sick pay, maternity leave and annual leave:
further and higher education sector.
voluntary and private providers of the care sector.
Disability Confident
The Care Inspectorate has achieved Disability Confident Level 2 status (The Employer Award). We are continuing to take steps to help disabled people to fulfil their potential.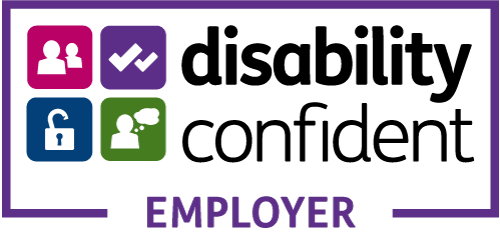 In practical terms this means, if a candidate is disabled and meets our essential criteria for a job, they are eligible through the guaranteed interview scheme and would automatically be shortlisted for interview. It also means that we will plan for, and make reasonable adjustments to, the assessment and interview process – for example, small things such as allowing candidates to complete a written test using a computer or by giving more time can make a substantial difference to how well a candidate can perform at interview. We will also make sure that people involved in the interviewing process understand the Disability Confident commitment and know how to offer and make adjustments.
Our action plan will be collaborated on and shared to ensure we commit to the level 2 status. Further information about the Disability Confident Award is available from their website.
We'll make sure you fit right in
You will be warmly welcomed and have access to a range ofactivities including induction to your team, the organisation and your role. We offer a friendly and supportive place to work, where our values underpin the work we do and how we work together. Find out more about our induction process here.
We have offices all over Scotland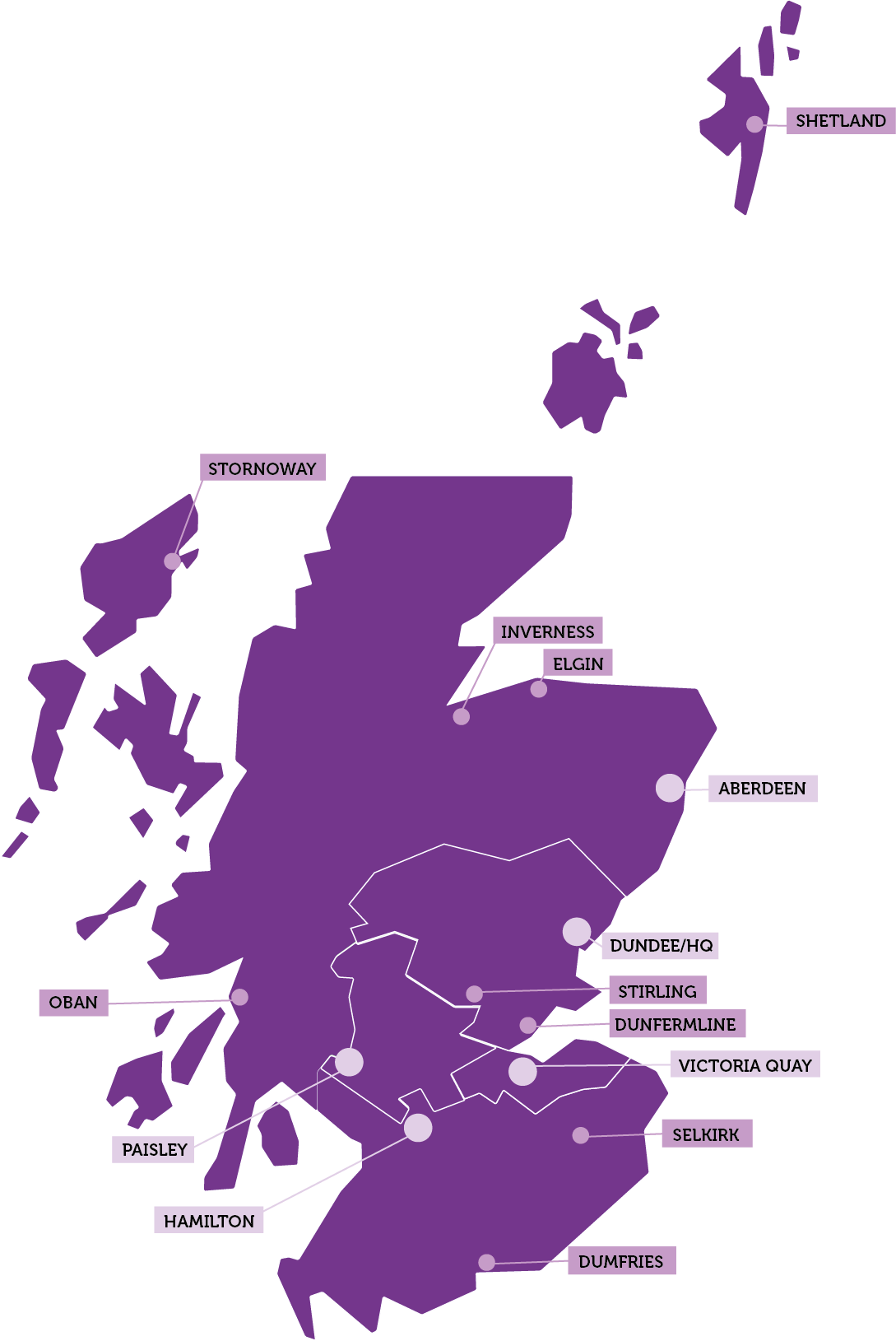 Sign up to our enewsletter and select 'vacancies' as a topic of interest to stay updated with our vacancies.
Follow us on social media