Locations: North of Scotland, Edinburgh and the Borders areas as well as a Gaelic speaker based within or willing to relocate to the Glasgow area.
Salary: £42,528 - £47,034 plus excellent benefits
Hours: 140 hours to be worked over a 4-week period
Contract: Permanent, two-year secondment or locum
Join us and make a difference – for you, for everyone
It's our job to ensure care for everyone, everywhere in Scotland is as good as it can be. If you are as passionate about high-quality early learning and childcare as we are, and you're experienced in the field, we'd love to hear from you.
About the role
We would like to attract applications for current vacancies for Early Learning and Childcare (ELC) including childminders and out of school care. We would particularly like to attract applicants from the North of Scotland, Edinburgh and the Borders areas as well as a Gaelic speaker based within or willing to relocate to the Glasgow area. We will also consider applicants from other parts of Scotland.
You'll likely come from or have experience of being a registered care service manager, for a day care of children service or out of school care service. You may have had a management or leadership role in supporting childminders or other childcare providers. You will have recent experience of supporting the delivery of high-quality care and learning for children and will have significant knowledge of current developments and challenges within the sector.
About you
With your expertise in ELC, you'll share our determination that care services should work well for people – every time. You'll be confident about what good-quality care and learning looks like and how to deliver it.
You'll be resilient and adaptable, have the ability to work on your own initiative or as part of a team, manage competing priorities, build effective networks with partners and have strong verbal communication skills. Equally, you'll be good at analysing information and evidence and you'll have excellent writing skills to produce reports that are clear, concise and focused on outcomes.
You'll work with children and families experiencing ELC services and, service providers, managers and staff and be confident in supporting and advising on improving outcomes for children. You're likely to have experience of delivering improvement in a service, experience of partnership working, experience of applying good practice guidance and the ability to respond to and manage change.
About us
As a national scrutiny body that supports improvement, we inspect care services and partnerships across Scotland, report on the quality of care people experience, and support improvements in services to facilitate improvements in outcomes for people.
We inspect registered care services and work with other scrutiny bodies to inspect the social care and social work services people, including children and young people and their families.
We champion high quality care whenever we encounter it across the thousands of scrutiny activities we carry out each year, and we work closely with all care providers to support them to improve all the time. We collaborate with other organisations too, supporting improvement across public services. Our work plays a big role in reducing health and social inequalities between people and communities.
We are looking for talented people to join us in making a difference - specialists who understand how to put people's needs, rights and choices at the heart of delivering social services – and how to lead improvement too.
Why join us?
This is an exciting time to join the Care Inspectorate, with an opportunity to be at the heart of change as we consider the implications and opportunities of the ELC expansion programme.
We strive to be a great employer, knowing that competitive salary, leave and pension schemes are only part of that. We pride ourselves on the values we hold, person-centred; fairness; respect; efficiency and integrity - all supported with a culture of care and kindness. We're proud to be a progressive, supportive employer, and equality, diversity and inclusion are important to us.
All new entrants will start on the grade minimum for the role however we have a generous benefits package which is highlighted below.
Flexibility and agility are important to us. That's why we have a number of policies in place that support flexible working and time off when you need it, such as flexi-time, flexible hours, home working, carers leave and special leave. The inspector role is flexible with 140 hours over a four week period.
Our annual leave allowances are generous, starting at 32 days (in less than 1 years' service by 1 April) and climbing to 42 days after 5 years of service.
All our employees are eligible to join the Local Government Pension Scheme, which is a defined benefit career average scheme. Employee contributions range between 5.5% and 10% depending on earnings and are matched by employer contributions of 17%.
To apply
We require you to hold a relevant qualification (minimum SCQF Level 9) and be registered or eligible to register with a professional body like the Scottish Social Services Council (SSSC), Nursing and Midwifery Council (NMC) or General Teaching Council (GTC), etc. You must also be prepared to do a Professional Development Award in Scrutiny and Improvement (Social Services) at SCQF level 10 with appropriate support from the organisation or be in possession of an equivalent award.
Before submitting your application, please directly contact the relevant registration body to resolve any queries regarding your registration or identify eligible qualifications to register (SSSC, NMC, GTC, etc). The current qualifications SSSC accept are available here.
For an informal chat about the role, please contact the HR team at

This email address is being protected from spambots. You need JavaScript enabled to view it.

and a member of the scrutiny and assurance team will be in contact with you.
If you're interested, please click on the gateway questions link to apply. Where you meet the minimum criteria, an application will follow.
Your completed application form and equal opportunities form should be returned to

This email address is being protected from spambots. You need JavaScript enabled to view it.

no later than 8am on Monday 31 May 2021.
Note for external applicants: The outcome from shortlisting will be communicated in week commencing Monday 21 June 2021.
Note for shortlisted applicants: We will be using a 2 stage process to recruit during this campaign. Stage 1 comprises the completion of a written exercise and is scheduled for a 2 week period week commencing Monday 28 June 2021. Successful applicants will take part in stage 2 which consists of a verbal exercise and interview which will take place over a 2 week period week commencing Monday 19 July 2021. Both stages will be conducted virtually.
Note for successful candidates: Decisions to appoint will be made by Friday 30 July 2021 and it is anticipated that start dates will be September/October 2021.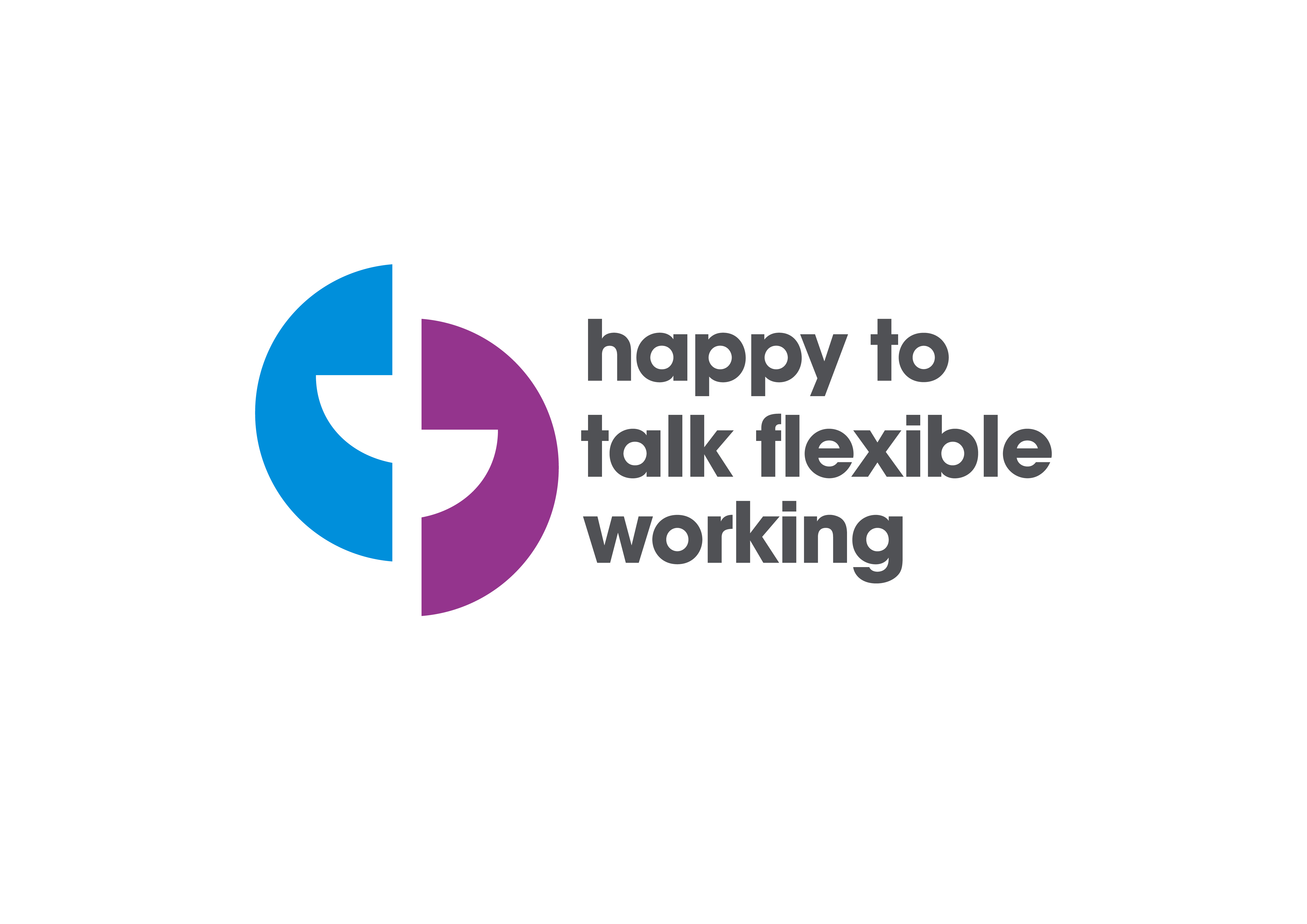 Read more
Corporate Parents are public bodies with legal duties and responsibilities towards care experienced children and young people. Part 9 of the Children and Young People (Scotland) Act, 2014 relates to Corporate Parenting. This applies to every child who is looked after by a local authority, and every young person under the age of 26, who was looked after on their 16th birthday.
Our organisation is one of a list of twenty four corporate parents mentioned in the Act.
​​​​​​​A person is care experienced if they have ever been looked after by a local authority; whether that be in foster care, kinship care, residential care, secure care, or if they have been subject to compulsory measures of supervision at home. Children and young people who are care experienced have among the poorest outcomes of all children and young people in Scotland. It is our job as corporate parents to try and improve this.
In 2020, we took the decision to refer to care experienced young people as "our children and young people". This reflects our values, responsibilities and commitments as corporate parents.
As a corporate parent, we expect to carry out many of the roles any parent should. We have a duty to work with other corporate parents, to best meet our shared responsibilities, promote the wellbeing of our children and young people and keep them safe from harm.
Our Corporate Parenting Report (2017-2020)
Our corporate parenting group has made some significant achievements during the three-year cycle of our plan, which are discussed in our corporate parenting report (2017-2020). We also have a version of our corporate parenting report for children and young people.
Some of our key achievements and improvement include:
The development of a complaints text service for children and young people and improved materials to inform children and young people on how they can make a complaint.
Personal care planning guidance: our children and young people have personal plans. These give guidance to care services on how to meet their needs, wishes and choices. We met 120 of our children and young people to help them develop these to a high standard.
Our young inspection volunteers support a range of our inspection activities. This short video provides a little insight into how they help us engage with children and young people meaningfully.
We have worked with Who Cares? Scotland and our young inspection volunteers to develop and deliver training for all board members, executive group members and senior managers.
Our Corporate Parenting Plan (2021-2023)
Our Corporate Parenting Plan (2021-2023) has six high level commitments with four areas of focus and a set of detailed actions. We have also developed a version of our Corporate Parenting Plan for Children and Young People.
We pledge to listen to our children and young people, take action and do our best to improve their life chances. These are our six commitments. The action plan in our Corporate Parenting Plan (2021-2023) shows in detail how we will meet them:
We will strive to meet the needs of our young people and promote their rights.
We will listen to our young people and we will learn how their experiences of the 'care system' can best shape our approach to scrutiny, engagement and improvement to help improve the lives of others.
We will continue to inspect different services and partnerships and report on how well they work together. We will help services share what works well and learn from what needs to improve, to help make sure that our young people get the right support at the right time.
When one of our young people makes a complaint about the care they receive, we will take that complaint seriously and we will respond in a timely, thorough and proportionate way. We will always provide feedback to the person who made the complaint in a way that they will understand.
We will improve opportunities for our young people to develop skills, experience, and confidence to achieve their personal, employment and career ambitions.
We will work with other corporate parents to make sure that together we can do our best for our young people.
Read more
Salary: £24,519 - £26,349
Location: Flexible – based in any local Care Inspectorate office
Contract: Temporary for 6 months until October 2021

About the role
This is an exciting opportunity for a motivated and enthusiastic individual to develop their current IT skills and learn new analytical skills using a range of different programs. You will support the Intelligence team in delivering key analytical support our strategic inspection programmes, working closely with a multi-disciplinary team of Care Inspectorate colleagues and those from external agencies.
You will support the Intelligence team in providing an analytical function throughout the inspection process through the improvement and maintenance of data collection tools and by identifying and summarising key inspection findings and preparing accurate statistical reports for a range of internal and external audiences.
About you
The Intelligence Team will offer training and support for the specialist software and skills required for this role. However, you will need to be confident working with raw data and comfortable working with Microsoft Excel. The successful candidate will pay close attention to detail in order to clean and validate data and identify opportunities to improve data quality. Your sound knowledge of operational ICT systems will be invaluable and give you a solid foundation from which to coordinate data quality improvement initiatives.
As well as having good literacy skills, you will have an aptitude for working with facts and figures to a high degree of accuracy. Excellent IT skills are a pre-requisite, enabling you to present complex information in a meaningful way.
You will be expected to work with colleagues across the Care Inspectorate and other external organisations, and so must have excellent interpersonal skills and be prepared to develop a sound understanding of the inspection data to respond effectively to the requirements of the role.
Next steps
You'll find more information in the job profile, person specification and job advert.
For an informal discussion about the above post, please contact Francesca Colaco by email at This email address is being protected from spambots. You need JavaScript enabled to view it. or on telephone no. 07810637011.
If you believe that your expertise and motivation make you suitable for this post, please complete an application form (and equal opportunities form where you are an external applicant) and send it to the recruitment mailbox This email address is being protected from spambots. You need JavaScript enabled to view it. no later than 8am on Monday 10 May 2021.
Read more
Salary: £32,979 - £41,451
Hours: 35 hours per week (part-time hours considered)
Contract: Temporary for 2 years
Location: Flexible – based in any local Care Inspectorate office
About the role
You will be joining a small, but experienced team who have been instrumental in the development, delivery, and assessment of the PDA since its commencement in 2018. The team currently includes staff from the Care Inspectorate, Healthcare Improvement Scotland and Glasgow Caledonia University.
You will be joining the team at an exciting time for the PDA, with an opportunity to be involved in the review and re-development of the qualification – contributing to revised qualification standards, course content, delivery/assessment methods.
The role of Tutor Assessor is multi-facetted, with responsibilities and opportunities including:
Developing and delivering course materials/content – both for online and face-to-face delivery
Developing holistic and innovative assessment methods to meet SQA evidence requirement and support professional development (including academic assessment and direct observation of practice skills)
Manage the learning environment for a broad range of candidates • Assess academic and professional skills
Work with a broad range of stakeholders, both internally and externally, to ensure the validity and integrity of the qualification
Supporting Quality Assurance of the qualification required to maintain SQA accreditation and SSSC validation
Supporting workforce development across the organisation
What we are looking for
SQA qualifications specify experience, skills and knowledge requirements across the team of Tutor Assessors. For this post, we require someone who:
has at least 3 years knowledge and experience of scrutiny and improvement activities
holds a SCQF level 10 (or equivalent) qualification in a subject area relevant to the scrutiny and improvement of health and social care services
has experience of course development, delivery and assessment
ideally holds a professional practice teaching or assessor qualification Successful post holders will have an opportunity to undertake an assessor qualification as part of their required CPD for role.
Next steps
You'll find more information in the:
For an informal chat about the role, please contact Scott Morrison, Head of Assessment Centre, via e-mail (This email address is being protected from spambots. You need JavaScript enabled to view it.) or by telephone (07825842814).
If you believe that you are a suitable candidate for this post, please download and complete an application form, (and equal opportunities form where you are an external applicant), and submit it by email to This email address is being protected from spambots. You need JavaScript enabled to view it. by 8am on Monday 17 May 2021.
Read more
Salary: £62,613
Contract: Permanent
Location: Head Quarters in Dundee or any of our offices within Scotland
About the role
The Care Inspectorate is currently looking for a Service Manager (Adults) to support the Chief Inspector to lead on Adult Services due to the retirement of the current post-holder. The successful candidate will ensure excellence in scrutiny, assurance and improvement work in collaboration with scrutiny partners, providers, Community planning partners, and integration authorities.
You'll support the Chief Inspector by having delegated responsibility for the leadership, development and delivery of the scrutiny and assurance plan for Adults services and the Complaints function. You will make sure that the needs of people who use services and their carers are at the heart of what we do.
You'll support the Scrutiny and Assurance Directorate to ensure that the Care Inspectorate meets its responsibilities, in relation to adult services, as defined by the Public Services Reform Act 2010 and other relevant legislation.
You'll work colleagues to support significant cultural change, consolidate excellence in the Care Inspectorate's activities and continue to invest in our competent, confident workforce in a way that puts collaboration at the core of our work.
You'll be adept at challenging traditional thinking in a positive and constructive way, you will be an articulate and positive communicator, both verbally and in written form, with the ability to engage, influence and lead the development of a wide range of key stakeholder relationships, both internally and externally.
You'll also be politically astute and demonstrate a broad knowledge of trends and relevant issues within social work and social care services.
The Care Inspectorate has its headquarters in Dundee, but with offices throughout Scotland, your work base is negotiable.
About you
To apply you must be educated to degree level or equivalent and hold an appropriate post-graduate professional qualification in social work or other relevant professional qualification.
We are looking for someone who has a proven track record of effective management and leadership of staff in the area of adult health and social work/social care. You should also have demonstrable experience in developing and/or applying quality assurance/improvement frameworks to support self-evaluation and continuous improvement.
You should also have evidence of experience in strategic planning and delivery of services and supporting and embedding sustainable business and transformational change. As well as extensive experience of collaborative and values-based leadership including working with partners.
To apply
You'll find more information in the job profile, person specification and job advert.
For an informal discussion about the post, please contact our recruitment mailbox at This email address is being protected from spambots. You need JavaScript enabled to view it. and our Chief Inspector Adult Services, Marie Paterson, will be in contact with you.
If you believe you are a suitable candidate for this post, please submit your application form (and equal opportunities form where you are an external applicant) outlining how your skills, experience and qualifications match with the competencies required for the role to This email address is being protected from spambots. You need JavaScript enabled to view it. by no later than 8.00am on Monday, 3 May 2021.
The Care Inspectorate offers a guaranteed interview to any applicant who considers themselves to be disabled and who meets the minimum essential requirements for the post.
It is anticipated that the selection and interview day for the post will take place no earlier than Tuesday, 18 May 2021.
Read more
Subcategories