Scottish Ministers seek new Chair for the Care Inspectorate
Scottish Ministers are looking to appoint a Chair to the Board of the Care Inspectorate from July 2021. To find out more, visit the Scottish Government Public Appointments website.
We're currently recruiting for the vacancies below.
Read more
The strategy and the associated internal and external customer service standards show how we will embed a customer focus across all of our work, including redesigning the way we engage with people and how we build internal and external relationships. The aims of the strategy are to ensure an inclusive approach to providing quality services to our customers and colleagues.
Internal Customer Service Standards
External Customer Service Standards
Read more
The Executive Team is responsible for the management and strategic leadership of the Care Inspectorate.
Peter Macleod, Chief Executive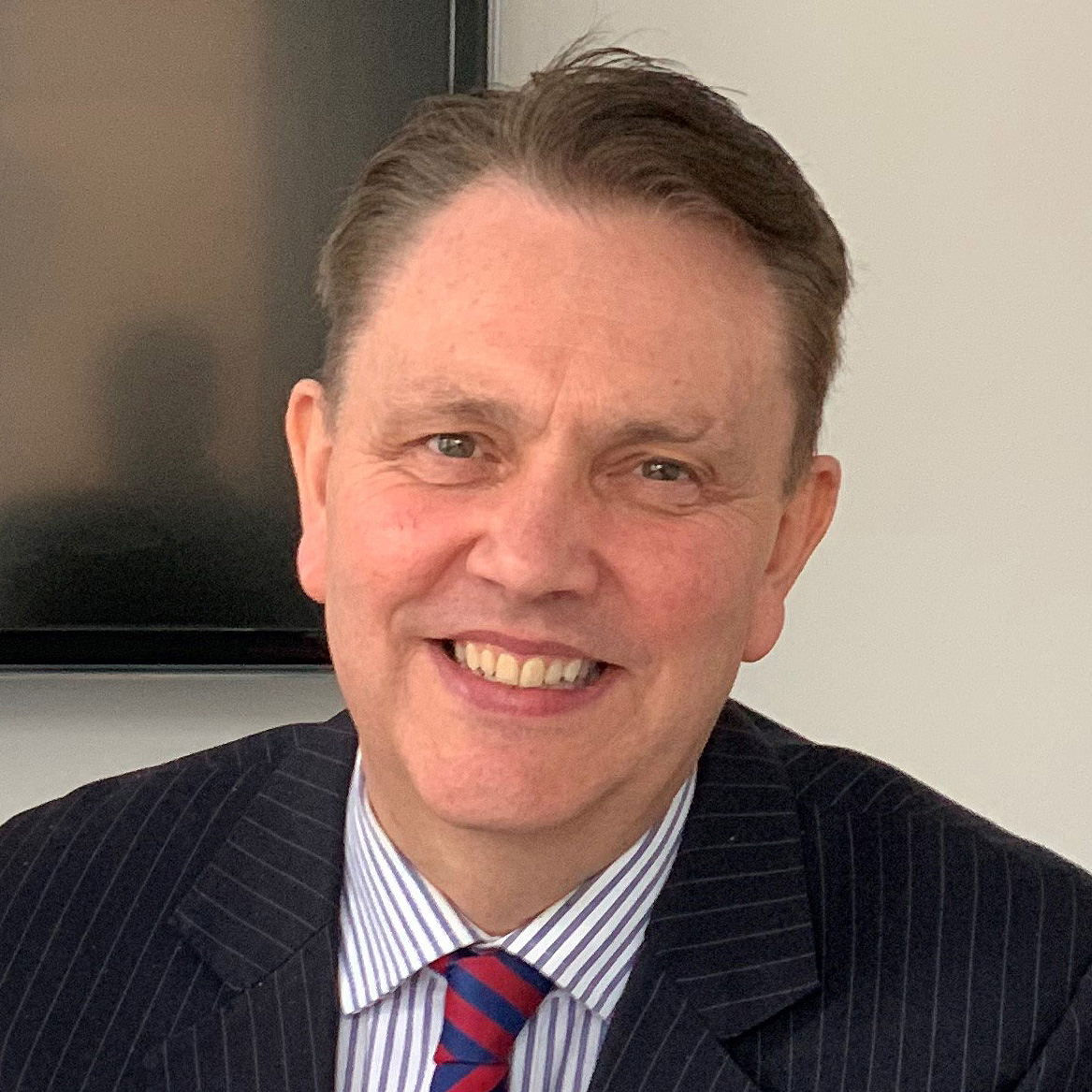 I was appointed chief executive in December 2018.
I have been privileged to spend over 30 years in the public sector, working to make a difference. I am as passionate about care and support now as I was when I first started out. I am ambitious for social care; I want people in Scotland to experience transformational, world-class care that makes a real and positive difference to their lives.
I graduated from Robert Gordon University in Aberdeen with a degree in social sciences and a qualification in social work and began my career as a social worker in Glasgow in 1987. Since then, I have worked in a range of front line social work services, with a particular interest in working with children and young people.
I joined Renfrewshire council in 1996 as an area manager, responsible for adult, children's and criminal justice social work in a busy locality team. In early 2007, I was appointed head of children's services and criminal justice for social work and the community health partnership. Later that year, I was appointed director of social work. I was honoured to become president of the Association of Directors of Social Work in 2012. In 2015, I became Renfrewshire's first director of a new children's services directorate, bringing together children's social work, education and criminal justice services.
I have been appointed chairperson of the Technology Enabled Care programme board. I sit on the national leadership groups for child protection, early years and adult social care reform. I am also a member of the Ministerial Strategy Group for health and care.
I was brought up in the Western Isles as a Gaelic speaker. I have volunteered in social care services abroad, including in Tanzania. In my spare time, I enjoy mountains, outdoor swimming and cycling. My family and I climbed Mount Kilimanjaro in 2017.
Follow Peter on Twitter @CIPeterMacleod
Kevin Mitchell, Executive Director of Scrutiny and Assurance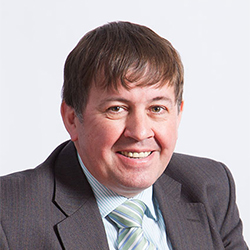 Kevin was appointed Executive Director of Scrutiny and Assurance in February 2016.
He is responsible for all the regulated care service inspections and overseeing the work associated with that. He is also responsible for the development and delivery of the Care Inspectorate's strategic inspections, including those for children's services and adults/older people.
Kevin joined the Care Inspectorate in 2011 from the then Her Majesty's Inspectorate of Education having been involved in the programme of joint inspections of child protection from 2005. He was appointed Head of Analysis and Business Planning at the Care Inspectorate in March 2013 and Acting Depute Director of Inspection (Children's Services & Criminal Justice ) in January 2015.
Kevin was previously a senior police officer in Lothian and Borders police and graduated MSc in Advanced Practice Child Protection from Edinburgh Napier University in June 2014.
Follow Kevin on Twitter @CIKevinMitchell
Edith Macintosh, Executive Director of Strategy and Improvement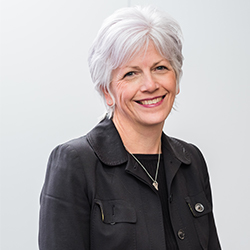 Edith was appointed as Executive Director of Strategy and Improvement in August 2020 after acting in the role as an interim from December 2018.
Edith qualified as an Occupational Therapist in 1983 and worked across health and social care holding a variety of roles across Scotland predominantly in the NHS and latterly was service manager for Occupational Therapy services in the NHS in Perth and Kinross until 2009. From there she joined the Care Inspectorate (then Care Commission) in September 2009 as the Rehabilitation Consultant and provided leadership and improvement expertise for several national initiatives and publications to support providers and partnerships to improve health and wellbeing in the social care sector.
Edith was in her previous role as Head of Improvement Support since January 2017 and had strategic oversight for developing and strengthening the Care Inspectorate's improvement support role across Scotland supported by a team of improvement advisors. She designed the CAPA improvement programme and was the programme lead. Edith's great passion is to inspire people and services to improve, realise their full potential and to make a positive difference to the lives of others.
Follow Edith on Twitter @EAMacahp
Jacqueline MacKenzie, Executive Director of Corporate and Customer Services
Gordon Mackie, Interim Executive Director of IT, Transformation and Digital
Read more
The Chair and the eleven members of our board set the strategic direction of the Care Inspectorate, taking into account legislation and policy guidance set by the Scottish Government. Each member of the board brings a wealth of experience and wide-ranging skills, along with a passionate interest in social care.
Our public board meetings are held at least four times a year and members of the public are welcome to join us at these meetings.
You can download a copy of the papers from our last board meeting here. The minutes of Board and Committee meetings do not appear within the published papers until after they have been approved.
The next meeting of the Care Inspectorate Board will be held on Thursday 17 June 2021 from 10.30am to 12.30pm. Due to the current restrictions on social contact, the meeting is being held remotely by video-link through Microsoft Teams.
In order to enable members of the public to join as observers for the public business of the meeting, please email This email address is being protected from spambots. You need JavaScript enabled to view it. by no later than 12 noon on Monday 14 June 2021. By providing your email address, you are consenting for us to use your contact details to invite you to the Microsoft Teams meeting for the duration of the Board proceedings that are being held in public.
Please note that members of the public and representatives of the press who attend a meeting of the Care Inspectorate Board will do so in an observer-only capacity, and may not participate in the meeting unless invited to do so by the Chair.
If you do not have a Microsoft Teams account, you can find instructions on how to join here. Papers for our Board meetings will normally be published seven days in advance of the date of the meeting and will be available to view here.
Minutes of meetings of the Audit and Risk Committee, being a sub-committee of the Board, can be found incorporated within the Board papers.
Read the Board's Code of Conduct and the register of members interests 2021.
Our Board Members
Paul Edie, Chair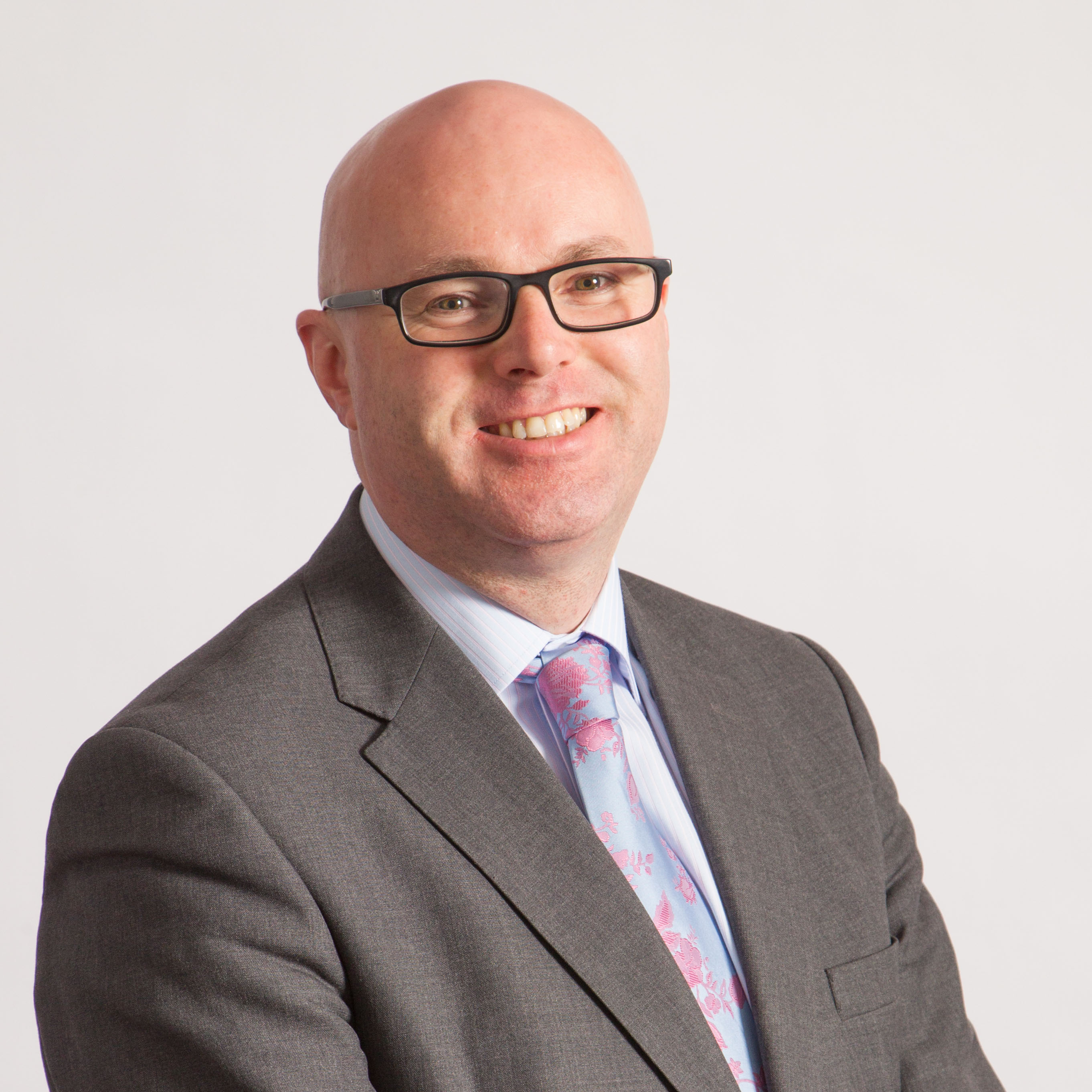 Paul Edie has Chaired the Board of the Care Inspectorate since 2013 and he also sits on the Scottish Social Services Council and the Board of Healthcare Improvement Scotland.
Paul was a Councillor in Edinburgh for 23 years where he was Convenor of the Health, Social Care and Housing Committee and lead the Liberal Democratic Group for four years.
He also served as a Non-Executive Director of NHS Lothian, a Member of the Lothian and Border Community Justice Partnership and Chaired the Edinburgh Community Safety Partnership.
Before becoming a full-time councillor, Paul worked with the Scottish National Blood Transfusion Service.
Sandra Campbell
Sandra was appointed as Convener of the Scottish Social Services Council in September 2019. She has over 40 years' experience in the public sector, both in Scotland and England, holding senior management posts. Alexandra is a qualified social worker and has a keen interest in services for looked after children. Her first experience of social care was working for Dundee Cyrenians in the homeless shelter which shaped her future career choice. She has also worked with health services in Highland and in Liverpool where she was a Governor at Alder Hey Children's Hospital.
Anne Houston

Anne brings to the Board over 40 years of experience in social care organisations. Anne was formerly Chief Executive of Children 1ST, a leading Scottish child welfare charity. Her particular area of expertise is in work with children and young people, including child protection and early years/early intervention, and she was a member of the Scottish Government Early Years Task Force from its inception until she retired from Children 1ST in June 2014.
A qualified social worker, Anne has worked in the voluntary and statutory sectors in Scotland and England, managing young offenders, children and families and mental health teams and set up the ChildLine service in Scotland. She brings extensive experience of boards from 'both sides' – as a chief executive and as a Board member – having served on a variety of boards and trusts. Anne also brings a passion for ensuring that feedback from those who rely on social care services is listened to and acted upon. She is currently Independent Chair of North Ayrshire's Child Protection Committee, and until recently Chair of Child Protection Committees Scotland.
Gavin Dayer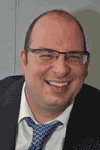 Gavin believes strongly in a person-centred approach to all care provision and has more than ten years experience of working in the voluntary sector in a mixture of voluntary and paid positions. In the last 15 years, Gavin has been involved in the employment sector working in partnership with individuals with disabilities to assist them gain employment. Gavin also has experience of counselling individuals in the field of addiction. Gavin has a disability and receives individual support from a care provider on a daily basis which allows him to live independently. He believes that this mix of experience both professionally and personally will enable him to make a valuable contribution to the Board of the Care Inspectorate. Gavin holds a BA (Hons) in Politics and Social Policy and a Post-Graduate Diploma in Careers Guidance from the University of the West of Scotland. He graduated from the University of Strathclyde with a Post-Graduate Diploma in Person-Centred Counselling. He currently sits on the Board of Person-Centred Therapy Scotland. In 2018 he gained the CIPFA Certificate in Corporate Governance. Gavin also works at Glasgow Clyde College as a Student Advisor.
Keith Redpath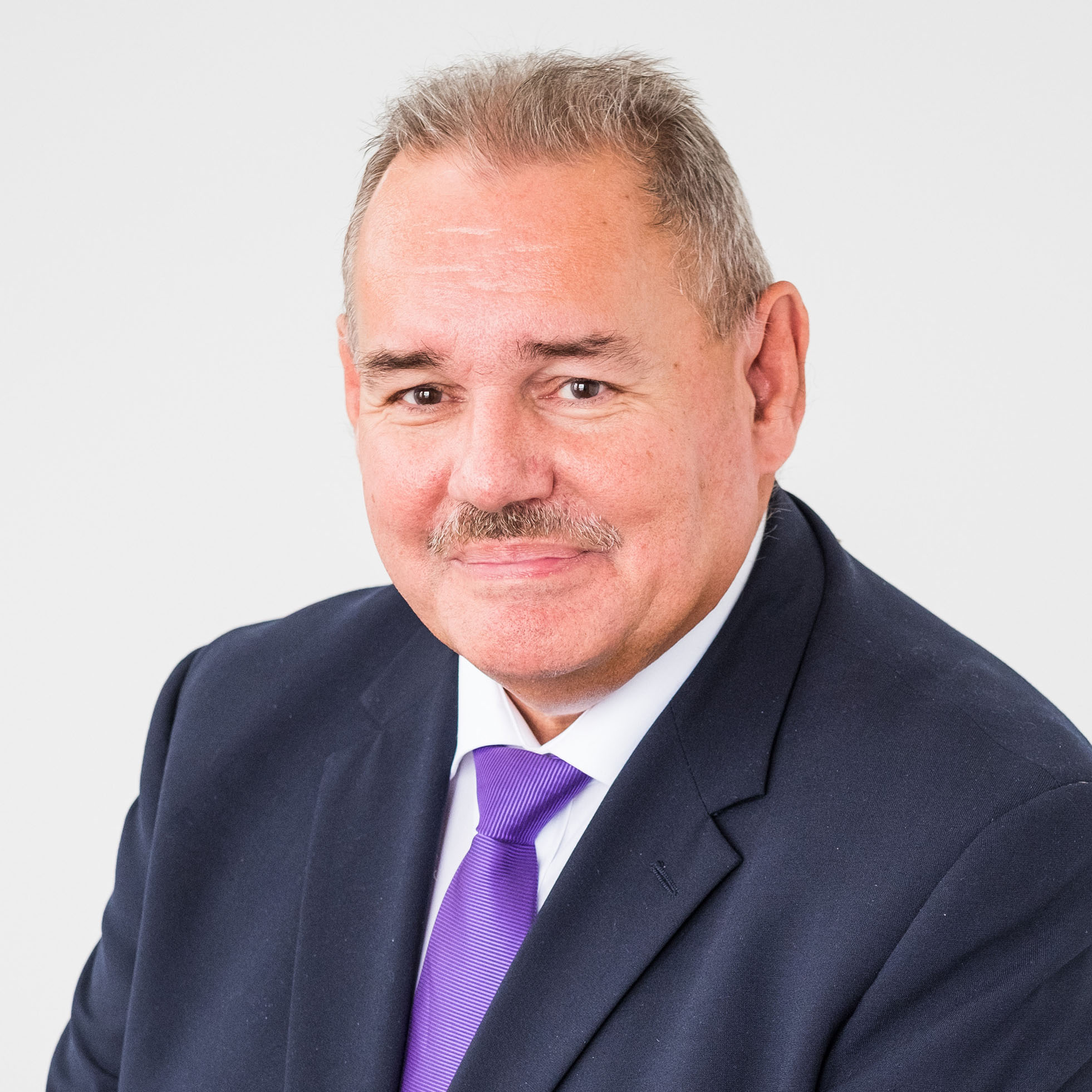 Keith spent a total of 42 years in both local government and the NHS prior to his retirement in 2017. He was first appointed to the post of Assistant Director of Social Work in Tayside Regional Council in 1987 and held a number of senior managerial positions in both social work and the NHS culminating in his appointment as the first Chief Officer of the new West Dunbartonshire Health and Social Care partnership in 2015. Mr Redpath has been a strong advocate for the integration of health and social care for over 20 years and in the two years prior to his retirement, served as Chair of the National Group of HSCP Chief Officers. Through this experience he has gained extensive knowledge of change management and partnership working. The organisations he has led have helped to improve support and outcomes for individuals, families, carers and wider communities. Keith was also appointed as a member of the Scottish Social Services Council from October 2018 for a three year period.
Naghat Ahmed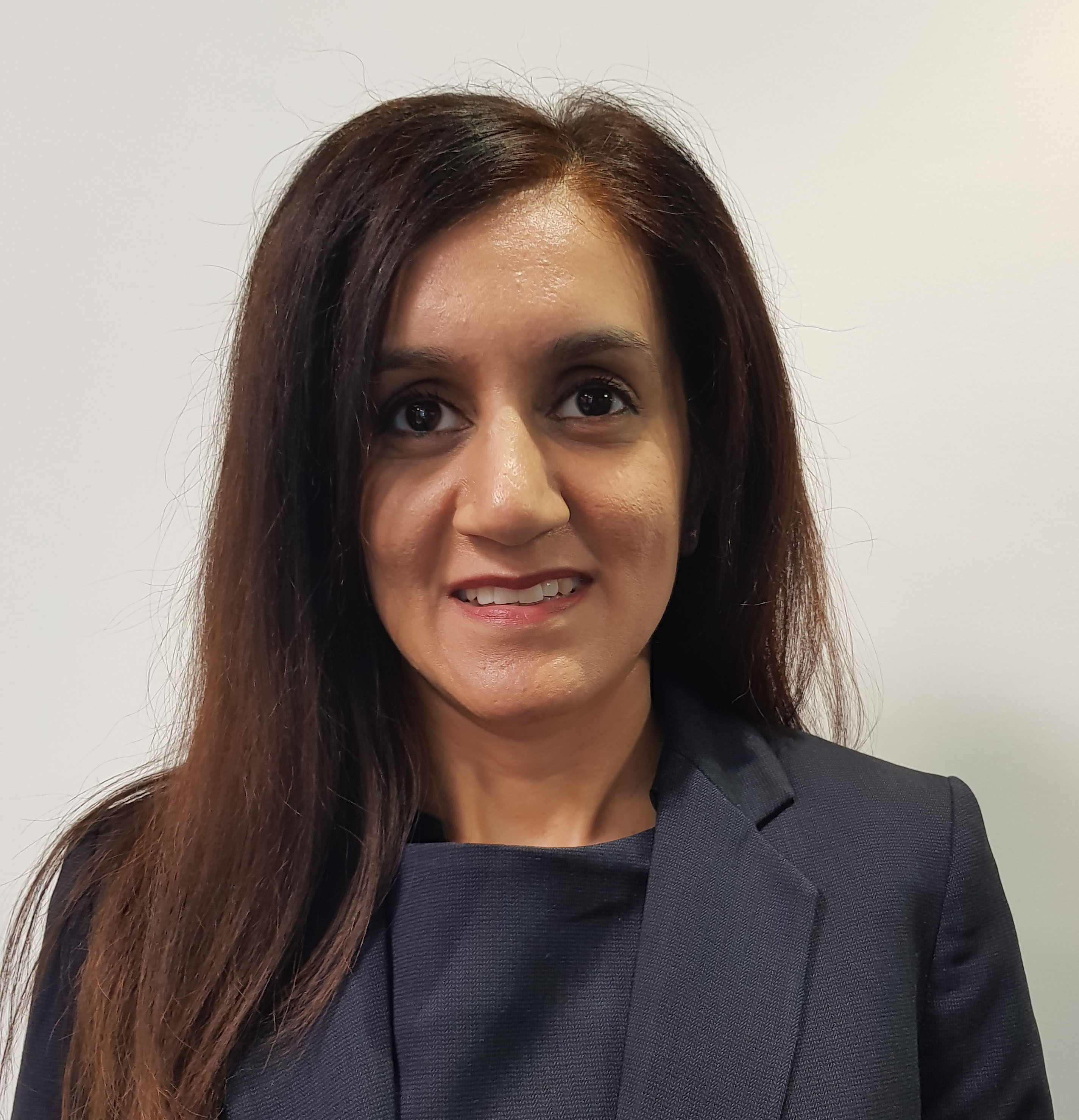 Naghat is a Law and Accountancy graduate and a committee member for the Law Society of Scotland Client Protection Sub-committee. Her current role at Glasgow City Council includes both programme and project management. She has previously worked on policy and strategy development, equality and diversity, change management, corporate governance and utilising project methodologies. She previously worked in the Commission for Racial Equality and NHS24, specialising in equality and diversity. Miss Ahmed is a carer for relatives who have disabilities.
Carole Wilkinson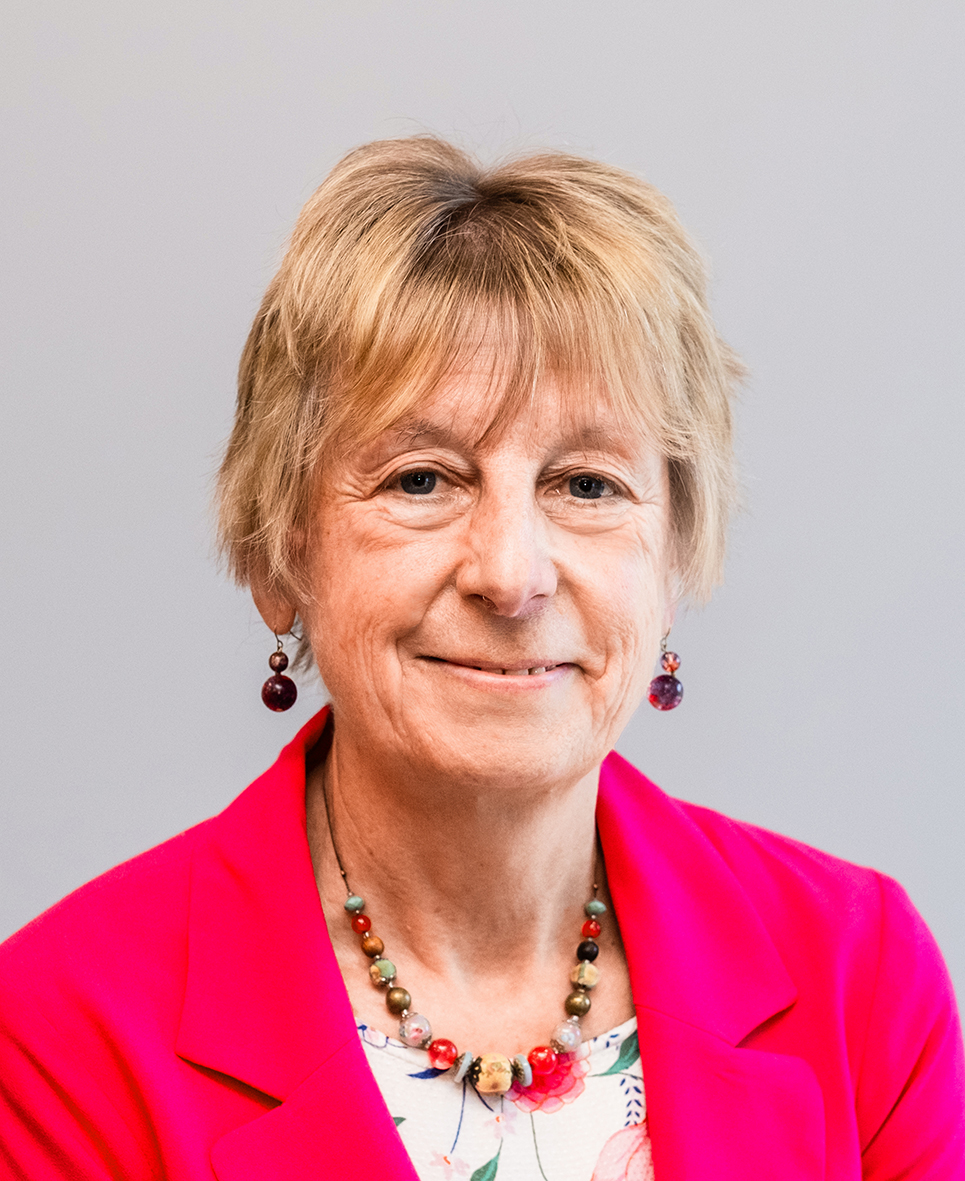 Ms Wilkinson is currently Chair of Healthcare Improvement Scotland (HIS). She is a former Non-Executive member of NHS Education for Scotland and a former Chair of the Board of Scottish Children's Reporter Administration. She was also Chief Executive of the Scottish Social Services (SSSC) from 2001-2009, establishing the organisation and overseeing the implementation of the regulation and registration of social services workers.
Before moving to the SSSC, Ms Wilkinson held the post of Director of Housing and Social Work for Falkirk Council and during her career has held a number of senior management posts in England and also spent a period in higher education teaching social workers and social care staff. She has also served on a number of Scottish Government working groups advising on workforce development matters and on future workforce needs and how health and social care staff could be supported to work and learn together.
Dr Bill Maxwell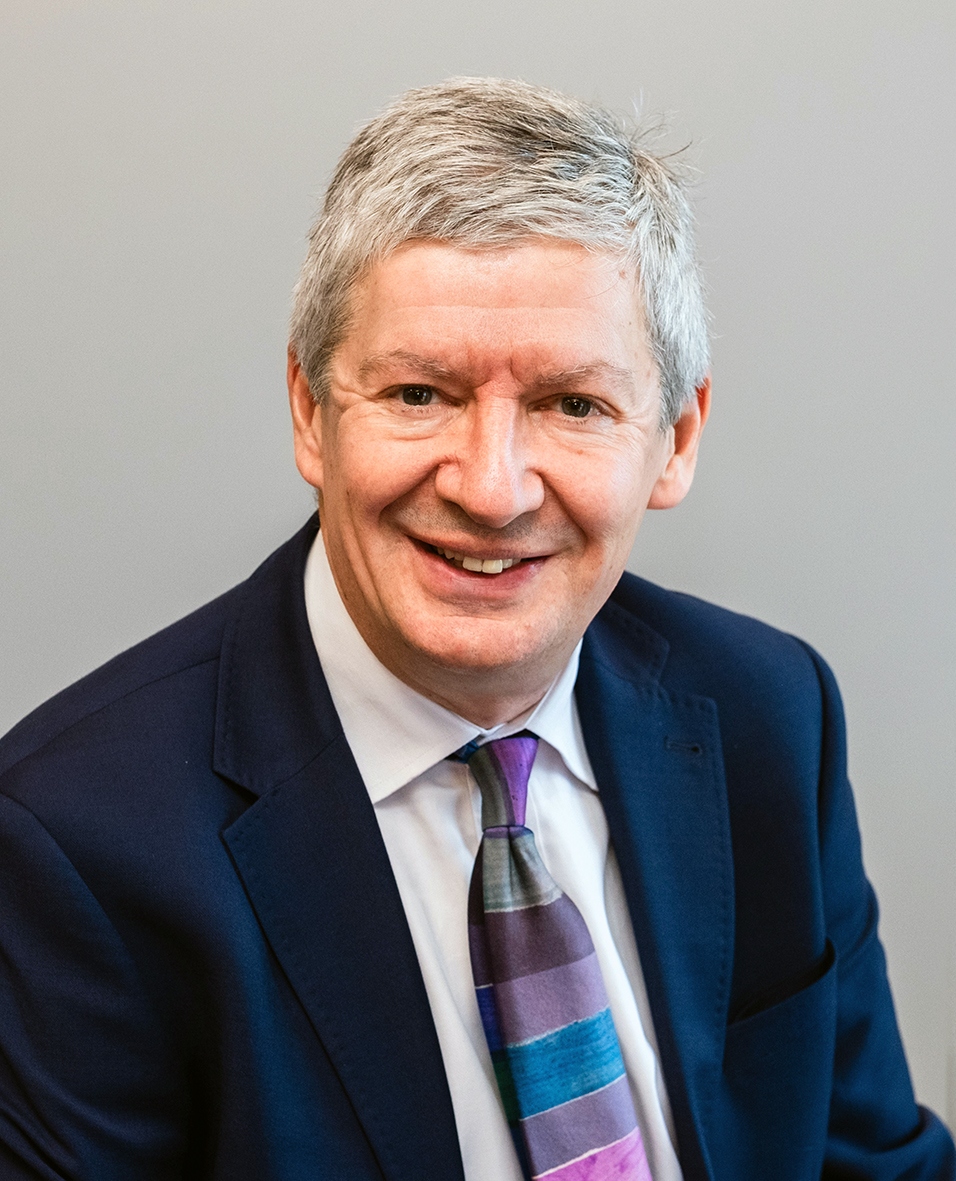 Bill joins the Board with extensive experience of developing national approaches to quality assurance and improvement and leading public sector reform, gained within Scotland and beyond. Bill spent the first decade of his career as an educational psychologist, delivering and developing services for vulnerable learners, before he joined the Scottish Education Inspectorate in 1994. After undertaking a range of roles and a two-year secondment to the Scottish Government, Bill moved to Wales as HM Chief Inspector of Education, leading a major re-structuring of the role of the inspectorate in the Welsh system. He returned to Scotland as HM Chief Inspector of Education in 2010. Shortly afterwards he was appointed to lead the creation of Education Scotland, a new type of public service improvement agency which incorporated the functions of an inspectorate, but which also delivers a wider range of services to promote national improvement and the effective delivery of the Government's major reform programmes in education, especially the implementation of the Curriculum for Excellence. Bill retired from the post of HM Chief Inspector of Education and Chief Executive of Education Scotland in 2017 and is now consulting on education quality assurance internationally. He is also a member of the British Council's Advisory Committee for Scotland.
Rognvald Johnson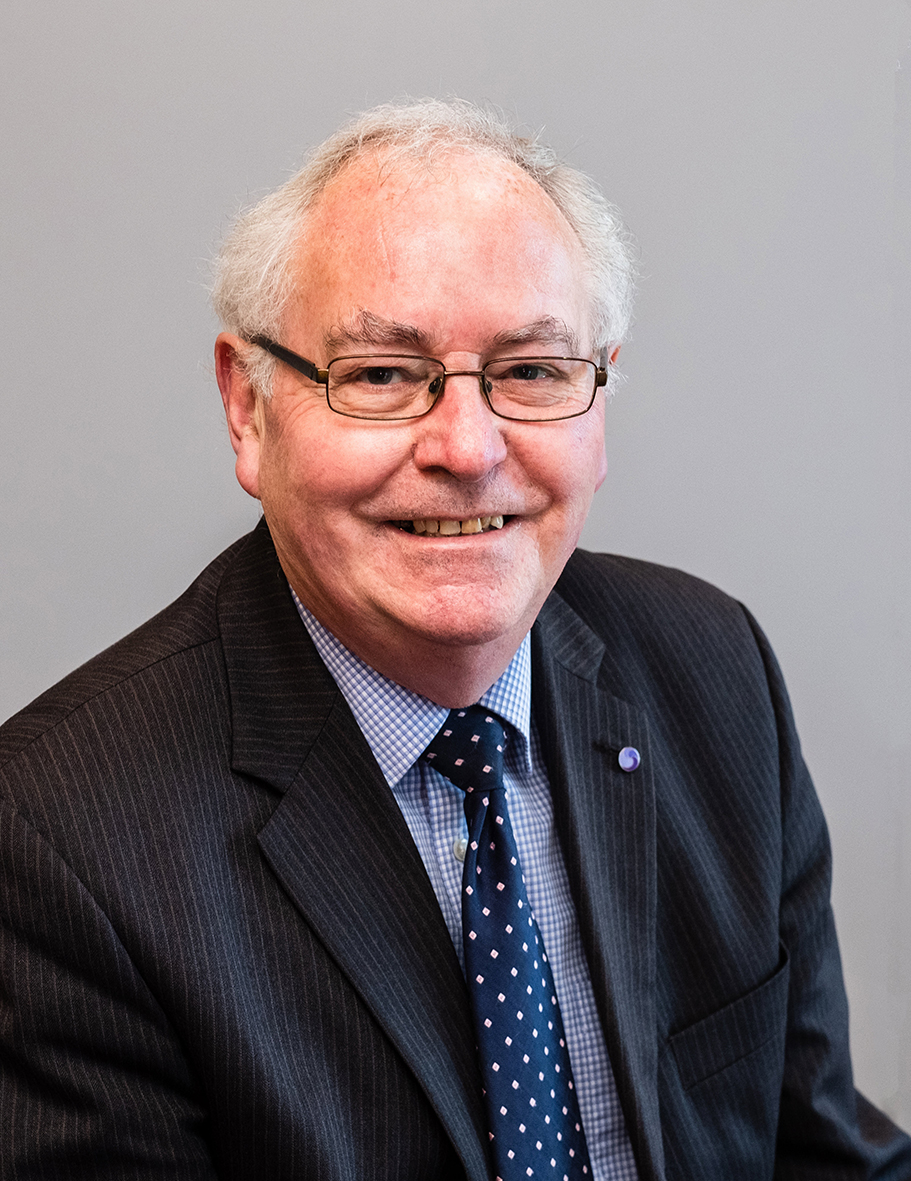 Rognvald commenced his career working for The Royal Bank of Scotland, serving in a number of branches/departments, including the Bank's Internal Audit Department, before retiring as Senior Manager for the Orkney Branches. After a spell working at Orkney College as Development Officer, he was engaged as Project Director, successfully developing and delivering a Business Improvement District in Kirkwall. Rognvald was appointed as a Non- Executive Director with NHS Orkney in July 2012 until June 2018, during which time he served as Chair of the Finance and Performance Committee, as well as Vice Chair of the Audit Committee. During the latter part of his term, Rognvald represented NHS Orkney on Orkney Integrated Joint Board, responsible for the provision of Health and Care in the County, also serving on its Audit Committee.
Rona Fraser
Rona Fraser has over 30 years of experience as a social worker and manager within the field of criminal justice social work. Her commitment to partnership working, the values of social work and public service remain as strong now as when she started working as a social worker. She was formerly the Senior Manager for Community Justice for the City of Edinburgh Council. She has a particular interest in cross-cutting issues such as domestic abuse, women in the criminal justice system and the development of trauma informed services and leadership and has had a key role in developing services in these areas. She has also had extensive experience of the risk assessment and management of offenders, including establishing the Multi Agency Public Protection Arrangements within Edinburgh, working closely with partners across key agencies.
Paul Gray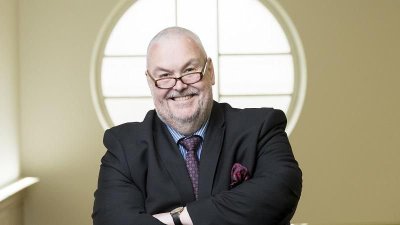 Paul Gray is an experienced senior executive leader at CEO level. He places a strong emphasis on ethical and compassionate leadership, transparency and collaborative working. Committed to public accountability, he is experienced in leading delivery and change in complex systems and has had significant exposure to scrutiny in highly visible and politically contested sectors. Paul is currently an Honorary Professor at the University of Glasgow College of Medical, Veterinary and Life Sciences, a Senior Faculty Member at the Royal College of Physicians (Edinburgh), and a coach and mentor to a number of senior executives in the private, voluntary and public sectors. He is also a Consulting Partner with strategic communications firm Charlotte Street Partners. From December 2013 to February 2019, Paul was Chief Executive NHS Scotland and Director General for Health and Social Care in the Scottish Government, responsible for the delivery of health and care services through 22 Health Boards, and partner organisations, with accountability for an annual budget of £13bn and a staffing complement of around 160,000.
Read more
Subcategories