---
Staff and residents at The Oaks Care Home in Glasgowhave been doing lots of interesting and creative things throughout lockdown.
Many of their residents are self-isolating in their rooms so the team had to think of ways to bring safe, communal activities to them.
Manager, Julie Stevenson said: "Corridor karaoke has been a huge hit - where residents stand at their bedroom doors and sing a karaoke song of their choice while served mocktails and snacks. One was 'Rave' themed with, according to one resident, some 'bangin' tunes!' which lifted everyone's spirits and provided a bit of exercise too. They also play stand-up bingo from their doorways. The last one standing gets the prize."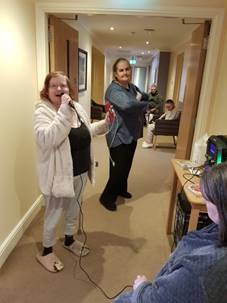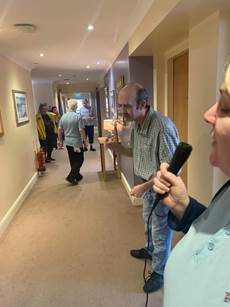 For those who can and who want to get out and enjoy the sunshine, they run socially distanced group exercises in the garden. The music gets everyone in the mood to move and some of the more competitive residents have been taking part in hula-hooping and throwing the hoop onto the cone.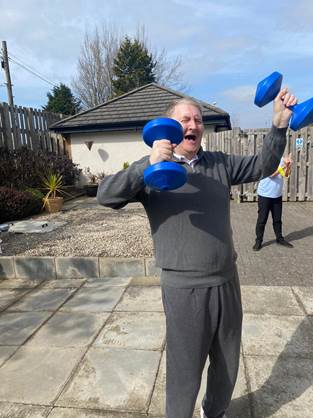 To brighten up the place, staff ordered window pens so every resident could put some heartwarming messages on their window for the community to see.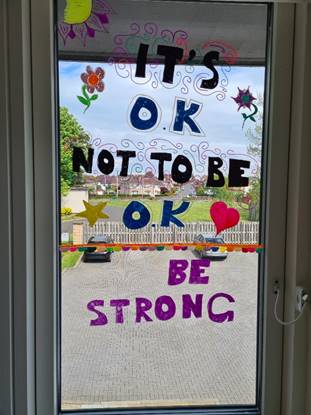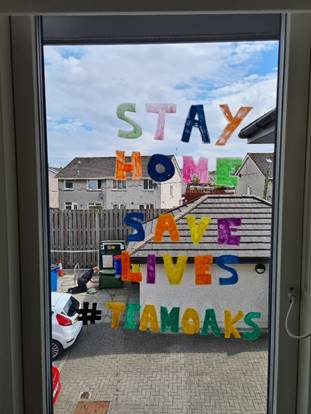 The local community have been extremely generous donating arts and crafts supplies for all the residents to use. Some made pocket hugs to send to their friends and relatives.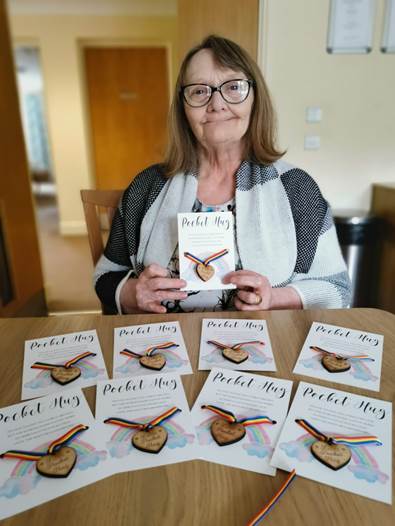 Residents and staff were very touched to receive some lovely and heartwarming gifts and cards from some key workers children, being cared for by a local childminder in the community.
The home also celebrated International Nurses Day for their nurses andmade hand-made thank you cards to go with nurse survival packs they made (including lip balm, biscuits, coffee, foot spa treatment, hand cream, face packs and a bath bomb) and a bunch of flowers.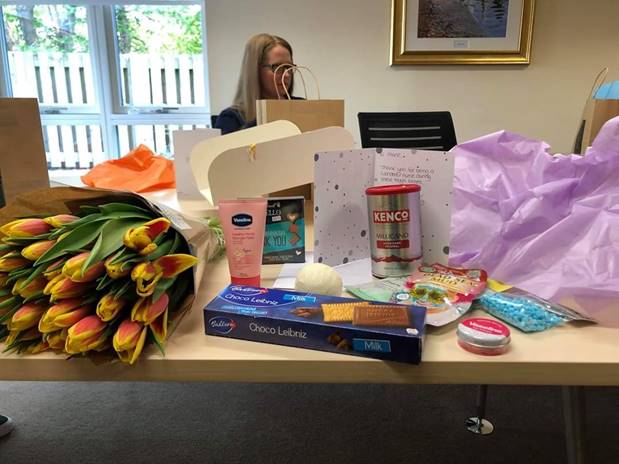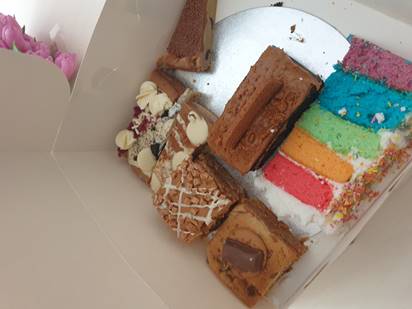 Julie added: "It's been quite a difficult time for everyone but we're all staying well and keeping busy -which I think is really important. We've lots more planned over the coming weeks to keepmorale high and people active and smiling."