The Care Inspectorate has launched a drive to improve the way care homes across Scotland protect residents from the danger of falls.
The social care scrutiny and improvement body says that while the majority of care homes for older people perform well, more needs to be done to prevent falls, and also to support vulnerable people who have experienced a fall.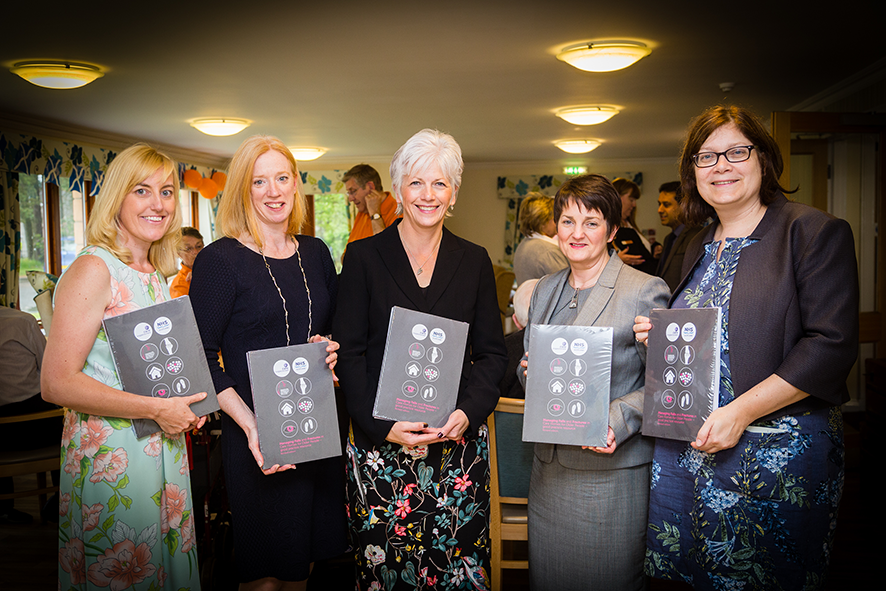 Older people in care homes are three times more likely to fall than older people who live in their own home. The rate of emergency admissions to hospital as a result of a fall is also almost four times higher among care home residents than older people living in their own homes.
Today, as part of Care Home Open Day, the Care Inspectorate has launched a new good practice resource full of information on how best to prevent and manage falls. It will be distributed to every care home in Scotland and help them minimise the risk of falls, and better support people who do experience a fall.
Cabinet Secretary for Health & Sport, Shona Robison, offered her support for the resource.
She said: "The prevention and management of falls and the prevention of fractures is an important issue in maintaining quality of life and independence for older people. This includes older people in care homes.
"This is a tremendous resource which will help care homes take a proactive approach to preventing and managing falls and preventing fractures."
Karen Reid, the Chief Executive of the Care Inspectorate added: "We know that the majority of care homes in Scotland provide safe, compassionate care and it's our job to help all care services improve the standard of care they provide.
"Falls are a contributory factor for many people moving into a care home, but staff there can play a really important role in helping older people to stay active safely.
"Many falls are minor, but any fall can be really traumatic for older people and their loved ones – especially if that causes a fracture or the person needs to go to hospital.
"We expect care homes to better minimise risk and support people who experience a fall.
"This new resource will help all care homes think about the ways they can minimise the risk of falls and provide better care and support to residents and help reduce health and social inequalities for older people."
The resource is available here: http://cinsp.in/fallsandfractures
The revised resource was created with support from the Care Inspectorate and NHS Scotland.
Falls in care homes fast facts:
About a third of people over 65 years old living in the community fall each year and the rate of fall-related injuries increases with age.
Falls are recorded as a contributing factor in 40% of care home admissions.
Falls incidence in care homes is reported to be about three times that in the community. This equates to rates of 1.5 falls per care home bed per year.
Falls can have serious consequences, e.g. fractures and head injuries. Around 10% of falls result in a fracture. Fall-associated fractures in older people are a significant source of morbidity and mortality. There are ten times more hip fractures among older people living in care homes compared with older people living in other environments.
Most fall-related injuries are minor: bruising, abrasions, lacerations, strains, and sprains. However falls can also have a psychological impact, even in the absence of injury.
Fear of falling is extremely common, can curtail physical activity and activities of daily living and lead to social isolation – even within the care home environment.