---
By Heather Edwards, AHP Consultant
Let me tell you about Archie, a wonderful man, whom I have had the privilege to know for several years now. I was absolutely delighted to hear that Archie was receiving the Scottish National Dementia Lifetime Achievement Award. I can think of no better or worthy recipient. We met back in 2014, and the reason for meeting was that the Care Inspectorate was trying to highlight an often unspoken about aspect of care and that was around continence.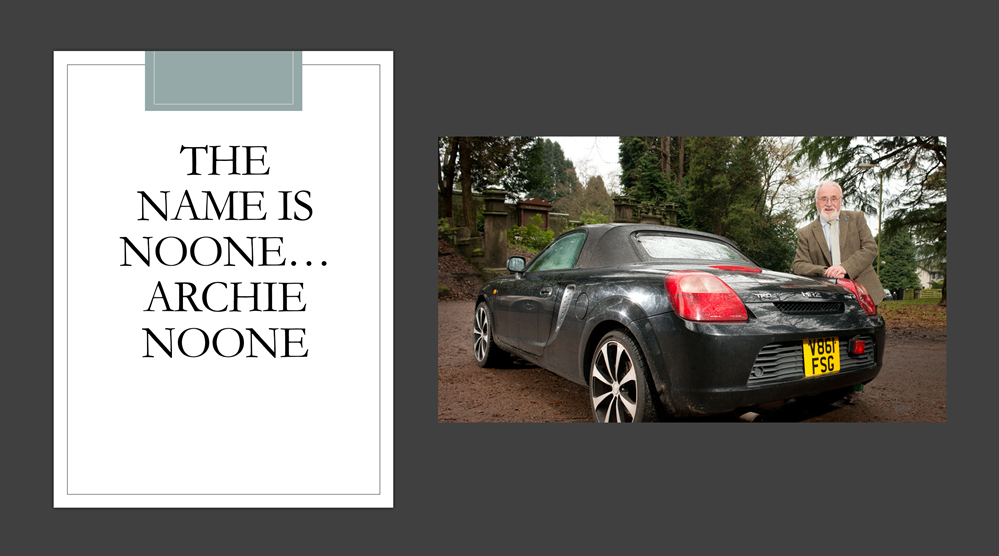 I had gone to the Scottish Dementia Working Group and Alzheimer Scotland's National Dementia Carers Action Network (NDCAN) to ask if there were folks who were interested in working with Jackie Dennis and I to promote best practice and really shake up the thinking around continence. That is when Archie Noone entered into my life, not only as a working colleague but also as a friend.
As you see from this photo, Archie has a way of pulling people to him and around him. His curiosity and eagerness for knowledge and information is huge. From the moment we met, he never stopped questioning things, the status quo appeared to be an unknown concept to Archie. And that is how for me he appeared to meet his diagnosis, head on and with a thirst to know more. Archie gave himself fully to this work, a member of the working group and not a silent member by any means. At one meeting in Stirling, he noticed that signage was poor in the bathrooms and as a result with Jackie taking his comments forward, the building which was part leased by the Care Inspectorate, introduced new signage to benefit of all the other people in that building and visitors.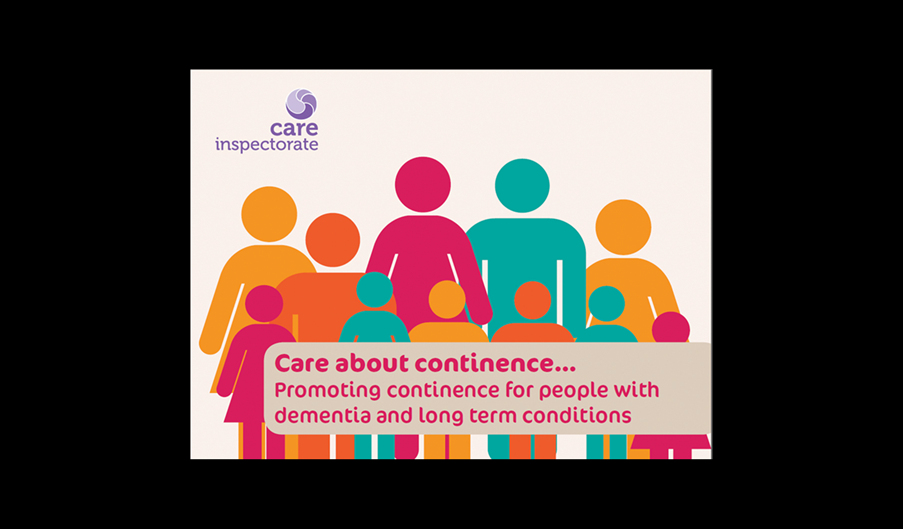 We produced the "Care about continence' pocket guide" for people experiencing care and their families and importantly, the staff working in social care, to support continence. We did a series of roadshows to support this and Archie joined us, with trips across Scotland including Shetland and Western Isles. We reached many people with these events and when we asked people for feedback it was always the sessions with Archie talking about his personal experiences of living with dementia which were the most well received and valued by the audience. Not everything went smoothly and I distinctly remember Archie trying to talk his way onto the plane home without his boarding pass, which had been momentarily misplaced. Not even Archie's silver tongue could persuade the very stern official in Stornoway.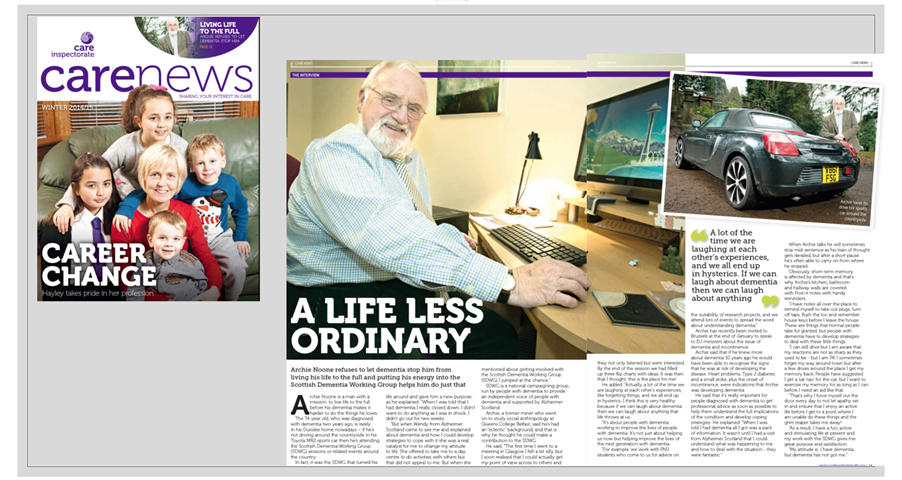 Let me share a taste of Archie Noone in his inimitable style breaking down the barriers to talk about continence in this short film.
Archie became a well kent face at the Care Inspectorate and it would not be unusual for me to get a call from Kate on the reception with the not so cryptic message that there was a tall dark handsome stranger waiting to take me to lunch. If I wasn't in the office, Archie would pop up to see the comms team and it was with these relationships that Archie had a double spread in care news, a publication reaching every registered care service in Scotland. Again, Archie's message was reaching out far and wide, challenging stereotypes and giving hope.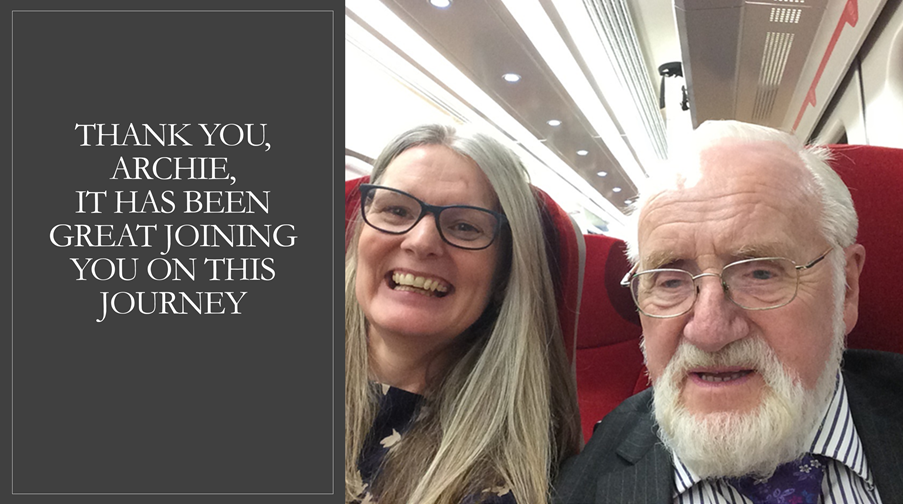 Heather's message to Archie